I have been looking for a check shirt for awhile, and on my last trip to Asda I wasn't disappointed!
I bagged myself a lovely red check shirt for just £14. Now, its by no means perfect. Ideally, I would want it a bit longer and a bit more fitted but it did the job! I also had to size up to a size 24 as a 20 didn't fit across my boobs and was ridiculously short!
For a change I wore it with my wonderful black skinny jeans from Simply Be (I have 3 pairs, all in black!). I also had massive hair all day Friday so some unknown reason!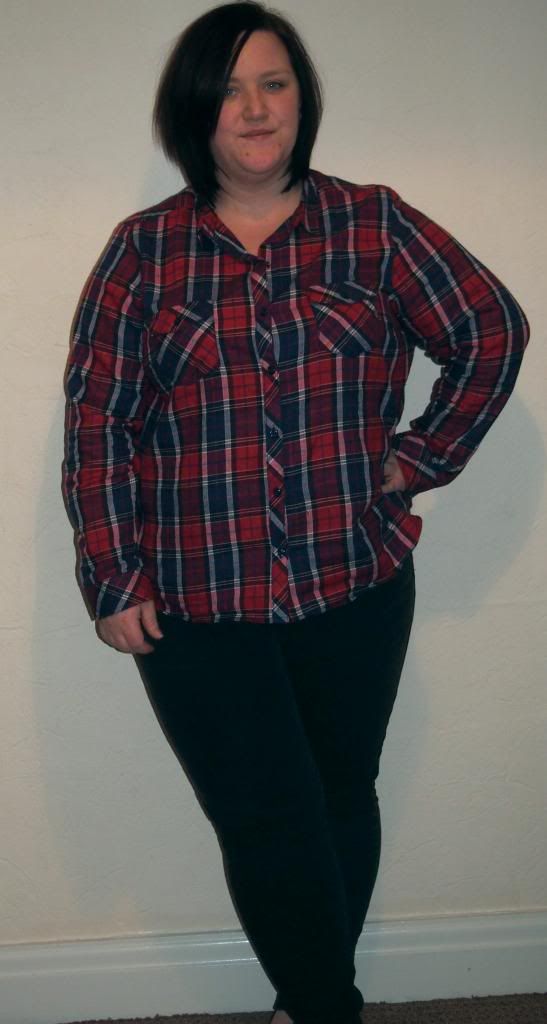 George Check Shirt
I love the Country look that seems to be doing the rounds at the moment. I am a massive fan of country music and the whole Nashville wonderment that goes with it. Although my bloke did ask me how many trees I had cut down!!
Have you seen a better check shirt?