Here we are again. Not many more days left now.
If you are wondering where my glasses are from they are from
SpecsPost
and are I love them!
Monday
This dress is originally from F&F at Tesco, but I got it for 99p from eBay.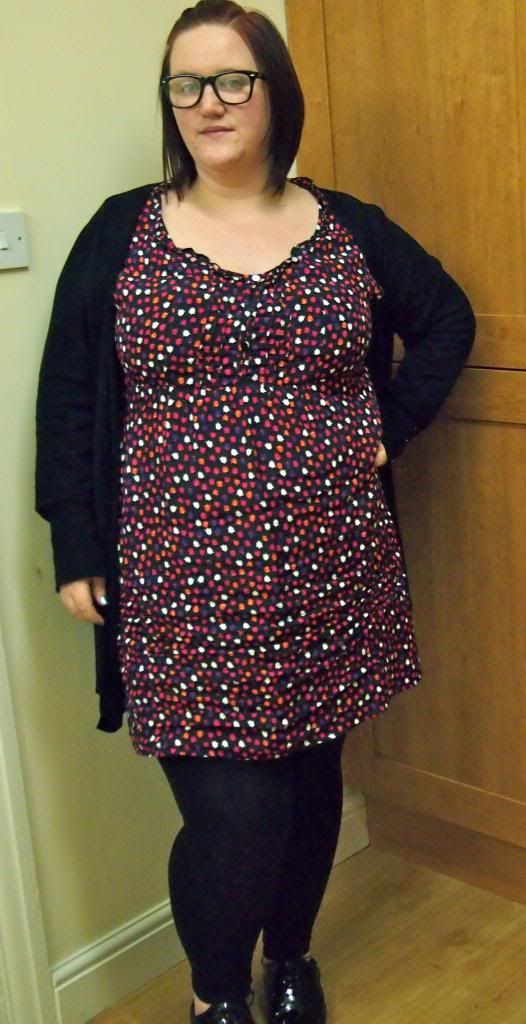 Tuesday
This was actually my first purchase from ASOS Curve last year. It's a grey Swing Dress and it's in a size 22. It's massive and think even an 18 would fit. I sometimes have issues with the length of dresses from ASOS, but this one is a good length. And the cute love heart cardigan is from Next.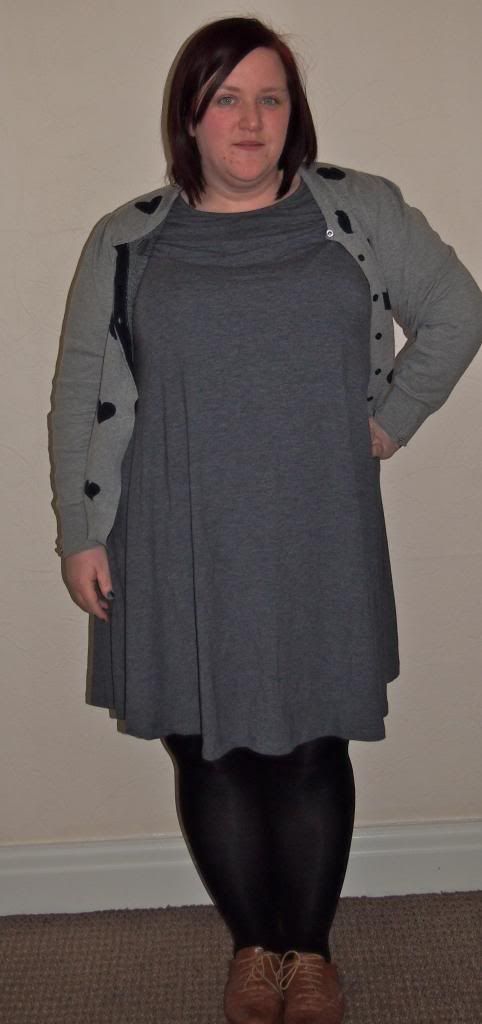 Wednesday
Another Simply Be dress! This was a firm favourite with bloggers when it came out. It came in three different print, and if you see any of the others, let me know!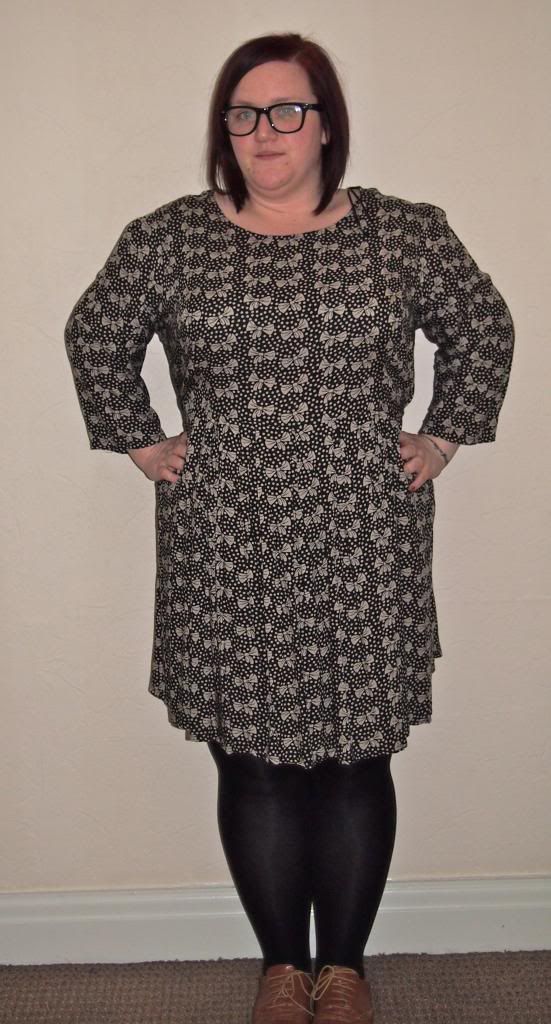 Thursday
Another day, another Simply Be dress. I LOVE this dress. I got in the sale just before Christmas and it's been worn to death! It's so easy to wear. It also came in grey. Another look that I keep looking out for! As I new a few people who already had it, I took their advised and sized down. This is an 18 and fits perfectly.
On a totally different note, I am thinking about getting a fringe cut in. What do you think? Yey or nay?
You can see what I have already worn by selecting the days below.