A couple of weeks ago I was contacted my the lovely Sophie from My Curves and Me to see if I would be interested in review a bra from the Superbra range. After decided on the the beautiful
Jasmine Balconnet bra
, I email Sophie back and very quickly received the set to try.
Just one problem… I too much of a scaredy pants to get my belly and rolls out on camera. I have put the bra on everyday after work for the last week and tried to take pictures that look OK. But I just can't seem to find an angle that works apart from a side view and an above view.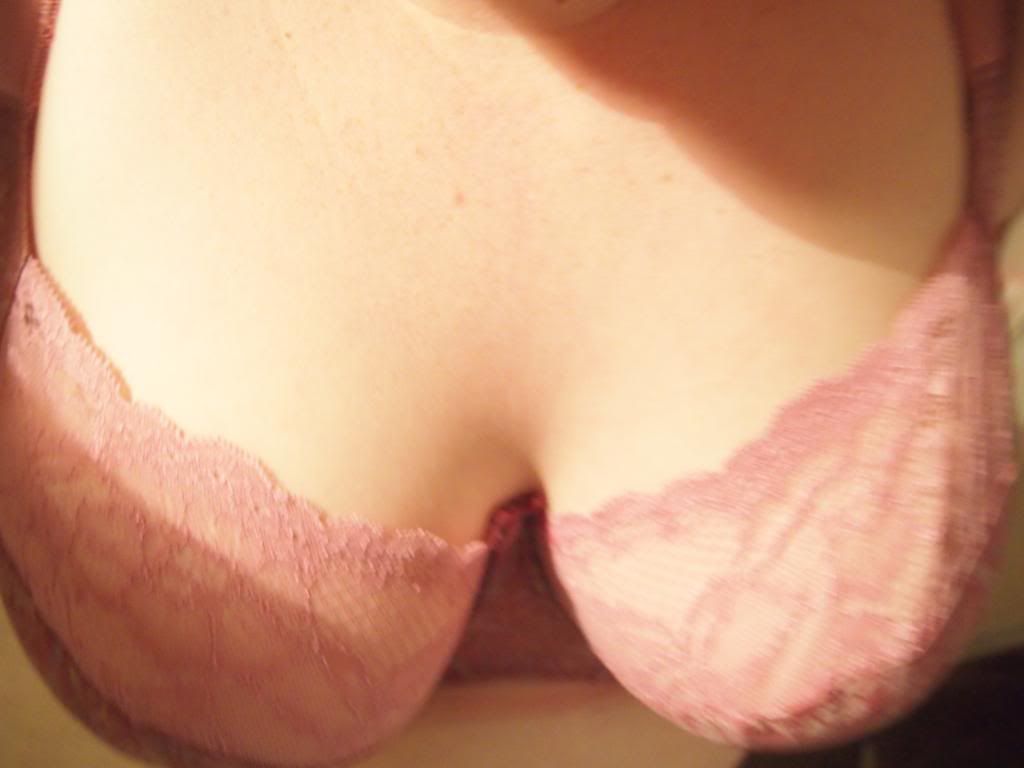 The bra and pants are a really lovely pink and champagne colour and feel ultra girlie on. The material is really soft and almost silky to touch.
I found this bra gave me a really nice uplift ( I am all bottom boob!) but was a tad on the snug side and the central gore didn't quite sit flush against my chest bone. If I was to get this bra again I would size up to a 40GG (I am wearing a 38GG)
My Curve and Me have some beautiful bra's and are very competitively priced. I especially love the Panache Cleo range, I am tempted to buy one and squeeze my boobs in to them!