On Thursday night, me and my germs travelled across the Pennines to Manchester to visit the
Marisota Pop Up
store.
Upon arrival we were greeted by the lovely Fi. After explaining that we could try on any of the amazing items of clothing that they had brought with them and offering us the chance to have our very own 'Shapeover'.
We were also introduced to the lovely Mark Heyes. He was so sweet to take the time out to chat to us and talk us through some of the items and his own range and picked out his favourite pieces, one of which included this beautiful
Boucle Biker Jacket
.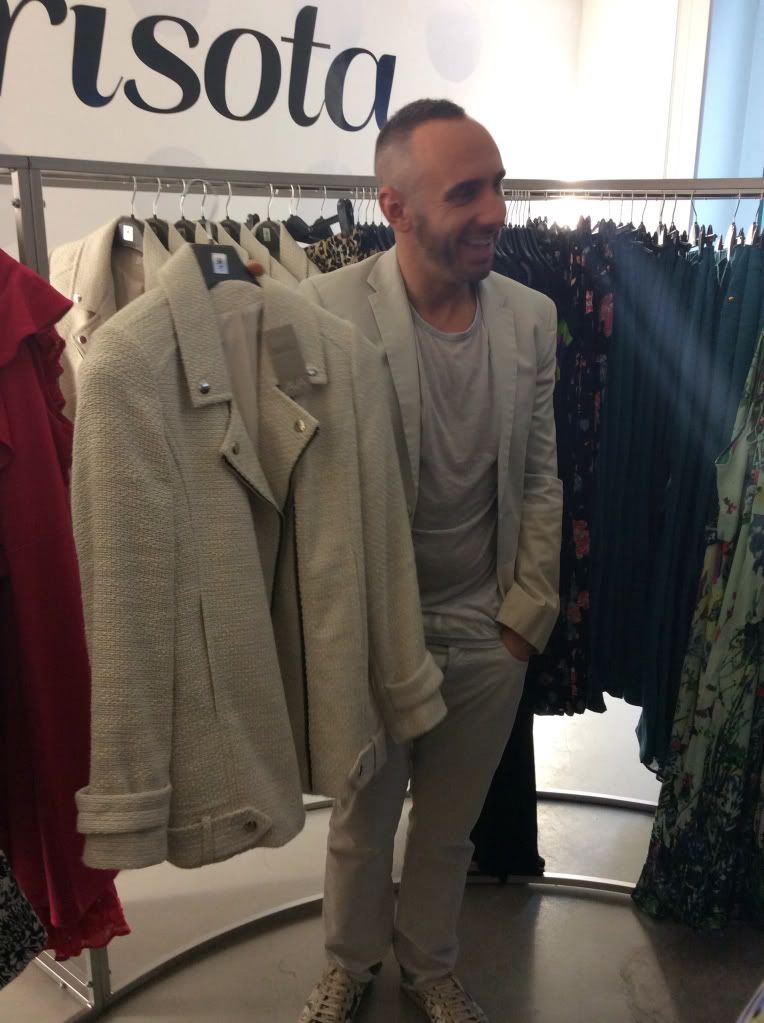 Boucle Biker Jacket
We were asked by the (beautiful) photographer if we could pick out favourite item for a group picture.
As I have said before, I am a bit of a sucker for a maxi dress and noticed this one on the Marisota site. Needless to say my eyes were drawn to it and I ended up trying it on!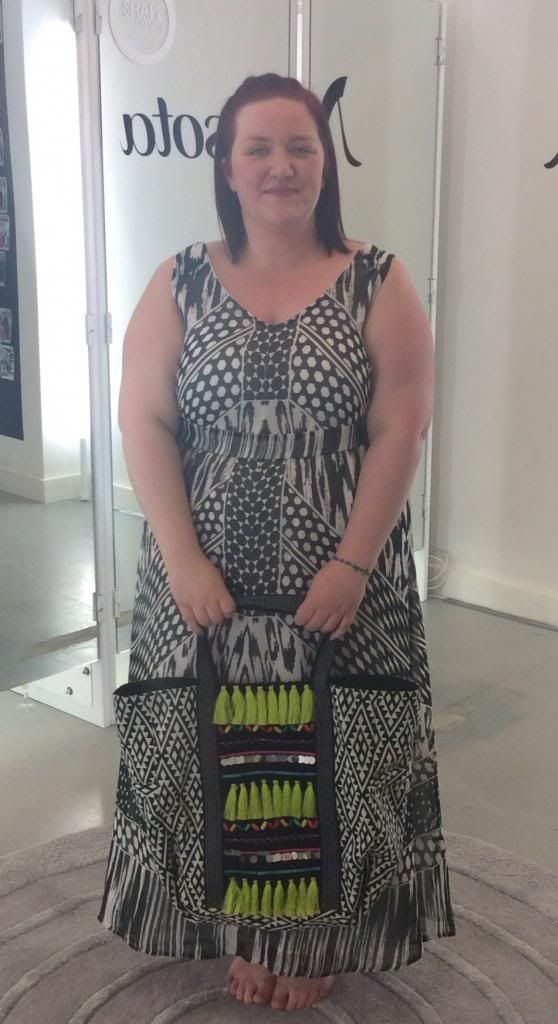 I love how the neck and straps are 'V' shaped. It was a really good length too. I tired this on in a size 20, and to be honest it was slightly to big, but an 18 wouldn't have bit over my boobs. If you don't have particularly large boobs, I would suggested sizing down if you buy it! You can find it
here
.
I also fell in love with this lovely burnt orange
BESPOKEfit dress
. I want all the colours in this dress. Sadly you will have to wait until it arrives to see it on me. Like the loser I am, I didn't take any leggings with me so I wouldn't leg anyone take pics of me with bare legs!
Although I didn't have a 'Shapeover' myself, I can see why they are becoming hugely popular. I know a lot of women out there don't feel good about themselves because of their size and or shape, and although the other girls and I dress in what we want as oppose to what we 'should', it was really nice to hear from other women that something looks good on you!
Marisota should definitely consider high street stores. After seeing the success of the Pop Up stores, I am convinced that they would be hugely popular! Sadly, you only have until 6th April to pop in to the
Manchester Pop up
.
Here are a few other pictures from the evening