I am currently in that phase of wanted to totally revamp my wardrobe so decided that this would be ideal to take me out of my comfort zone and wear something other than dresses and skinny jeans.
Initially I racked my brain to what I could wear this with, but when I was sorting to blog sale/ebay stuff out I came across a pair of wide legs jeans from New Look that immediately screamed boho chic!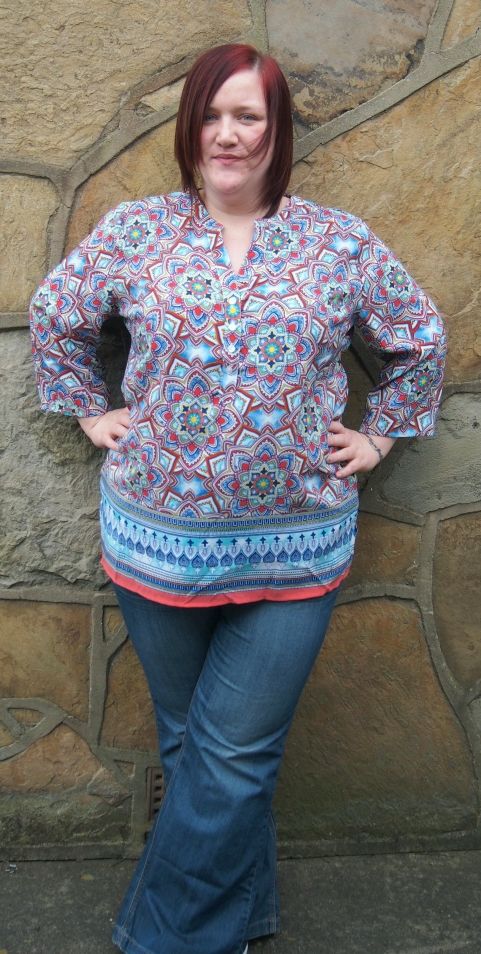 My mum popped around in the afternoon and said that I reminded her of Mama Cass (hence the Mama's and Papa's title) and all I was missing was long wavy hair ( hair of my dreams!!!)
I really loved wearing this outfit. I love this tunic and think it will work equally as well with my trusted skinny jeans and bright heels!
I ordered a size 20 and it is really true to size. And at £20 its an absolute steal!