I love having nice nails. Sadly I am not blessed with them. As soon as my nails start growing, they either peel or snap.
Previously I have had gelish manicure, gel extensions and acrylic extension. They never last. With gel mani's I can generally get 4/5 days out of them and maybe a week out of gel or acrylic extension.
The perfect option for me is self adhesive/glue on false nails. They give the desired effect, and if they come off after a few days (this application last 3 days), I don't feel like I have wasted my money.
These are my most recent purchase.
Elegant touch polished pastel nails in short.
Oddly enough, I can't find these on either the Elegant Touch website or the Tesco Direct website.
*Elegant Touch have since been in touch informing me that these nails are now discontinued. An alternative can be found here*
In the pack was 36 nails (12 of each colour), glue and a nail buffer.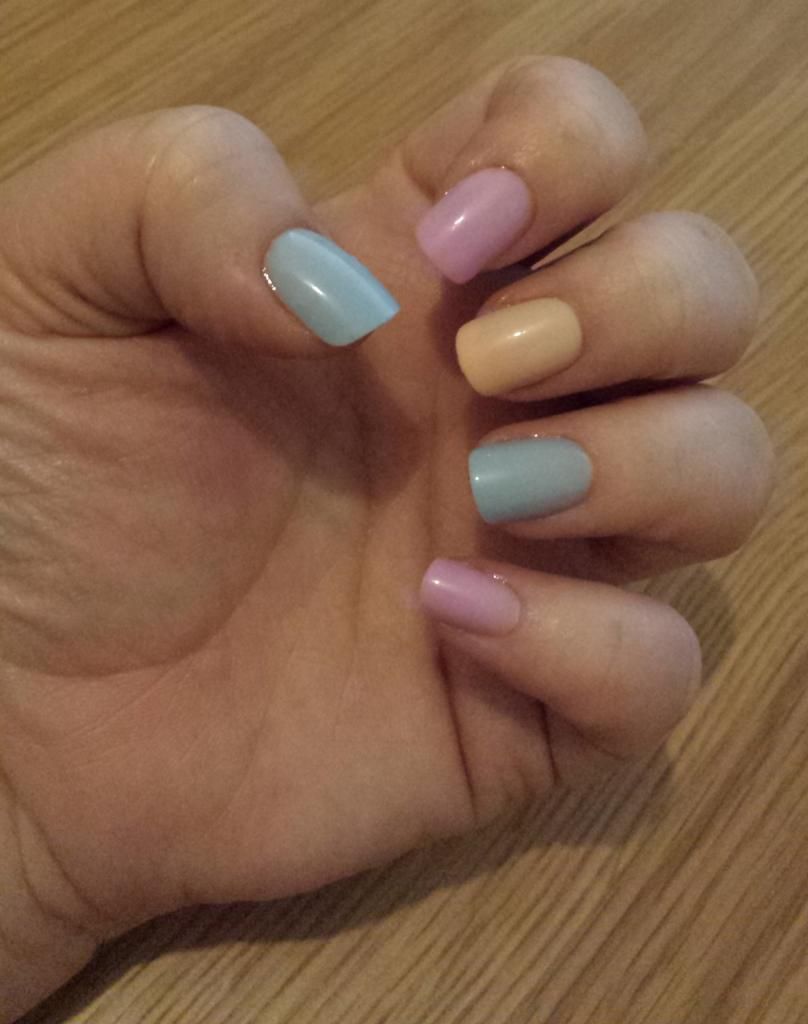 Pastel nails seem to be all the range at the moment, and these actually made me feel almost 'trendy' for a change!
I am going to try pastel French tips next I think!