If you read my post from Monday about my recent
Taking Shape store visit
, you may have noticed that I tried on a white shirt. I loved it instantly!
I am a sucker for white shirt. They go with anything and everything. They are a wardrobe must have!
My trouble with shirts normally is boobage. Yep, I always get that annoying, and sometime embracing gaping. I have to admit, this shirt does gape slightly but the only white bra I have is a pretty poor fit, so with the right size bra, who knows?
I really like the length of this shirt. For me, its the perfect length. I don't having VBO!
I am going to wear the hell out of this shirt. For work, with skinny jeans, with leggings, over a body con vest dress!
AND, it also comes in black!!!!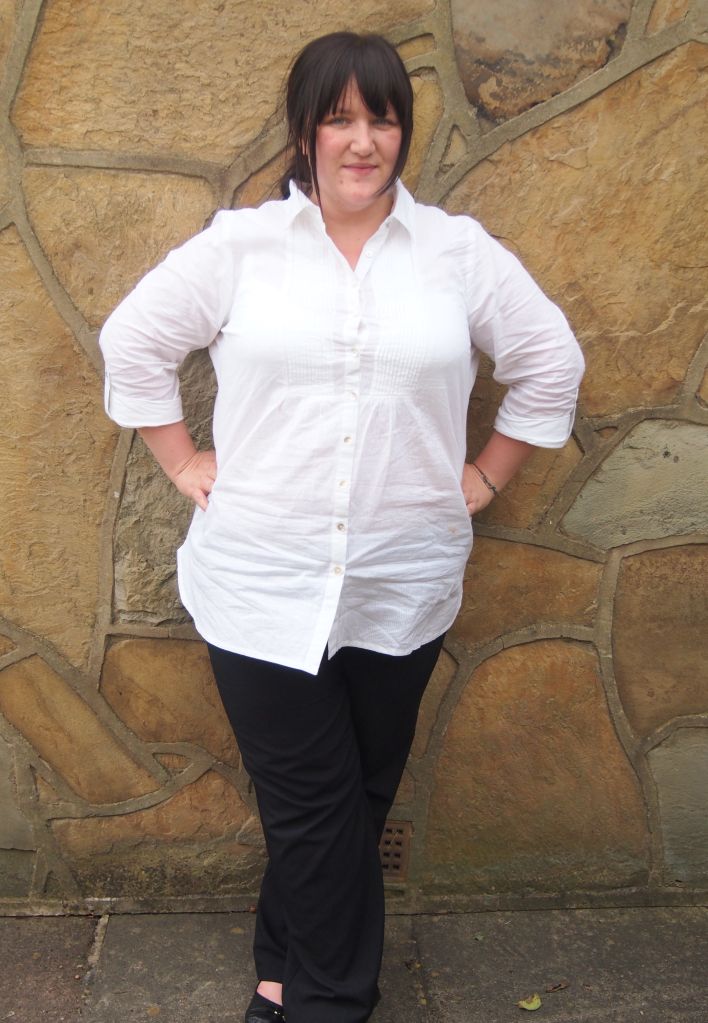 My only problem... White gets dirty sooooo quickly!!!!