Over the last few years I have noticed more and more past trends seem to be sliding back in to mainstream fashion. Grunge style checked shirts and ripped jeans are a firm favourite of mine.
However I am a sucker for a pretty dress and have noticed that there is an abundance of 20ies style tea dresses and 60ies a-line dresses, which I LOVE.
When
JD Williams
contacted me and asked if I would be interested in picking an outfit that could be styled as classic or contemporary, I thought it would be ideal to release my inner 60ies fashion diva.
When I think of the 60ies, I think of Twiggy. She was, and still is, an awesome fashionista, and there is a whole load of photos of her in a-line mini dresses.
In my head I was going to try and recreate the Twiggy post, but I looked, how shall I put it, a little bit stupid. I had my legs out and everything!
So to plan two. A contemporary look. Created by simply adding leggings and in the later photos, a denim jacket and loafer style shoes.
The dress I have on is a UK size 20 and although it fits, I could have worn an 18 for a more fitted look.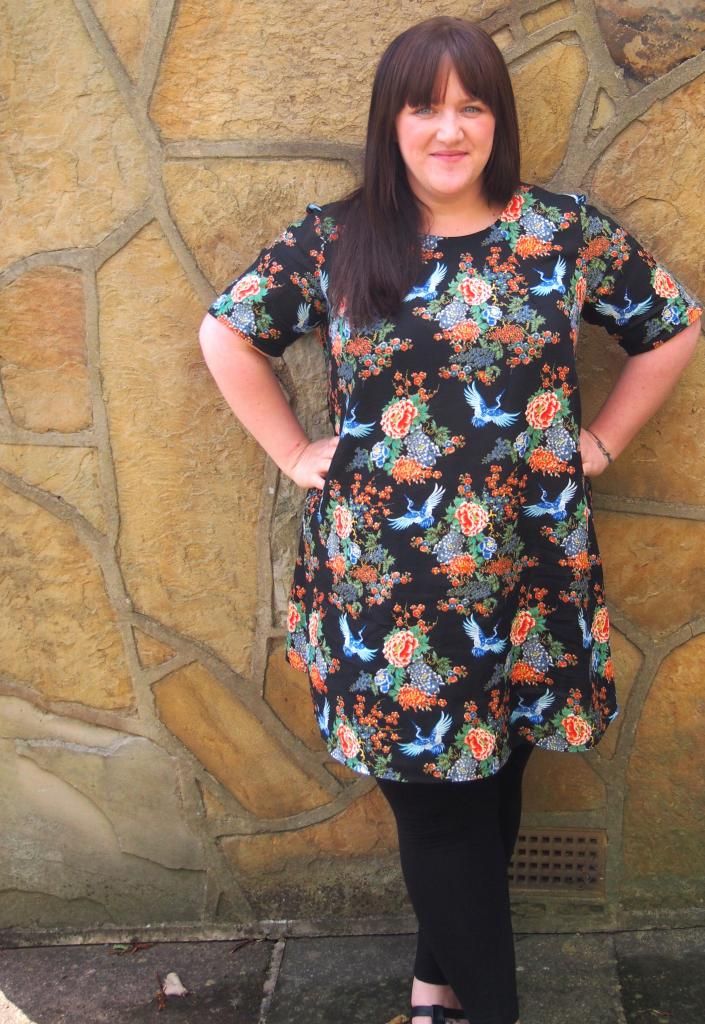 As with the a-line dresses of original, this dress has elbow length sleeves but is a tad longer and sits exactly on the top of my knee. The dress is made from cotton as is light enough to wear during the summer. Add a pair of biker boots and a big oversized cardigan for the winter and you've got a winner.
Yes, the sun was in my eye!
Would have you worn it a lá the 60ies? or are you a more contemporary fashion follower?